Lisbon is one of the most cheerful cities in the world with its lively atmosphere and colorful streets. Lisbon is one of the cities where you can satisfied from both culture and entertainment. In addition to cultural, historical and architectural features, shopping in Lisbon is as attractive as it is. You can make your trip more enjoyable by making your shopping plans in Portugal before your trip. Here are 8 things to buy from Portugal.
Azulejos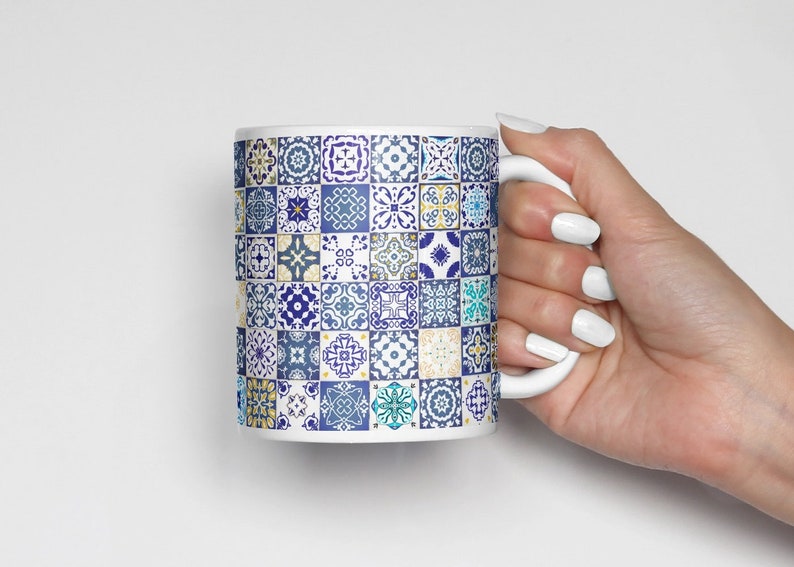 One of the things to buy from Portugal is Azulejos mug. Portugal is the most important point in the world in the ceramic and tile industry. In fact, as you can see on the streets, many beautiful visual designs were made on the tiles and transformed into a street art. Ceramics that you might like in gift shops will suit a corner of your house.
Soap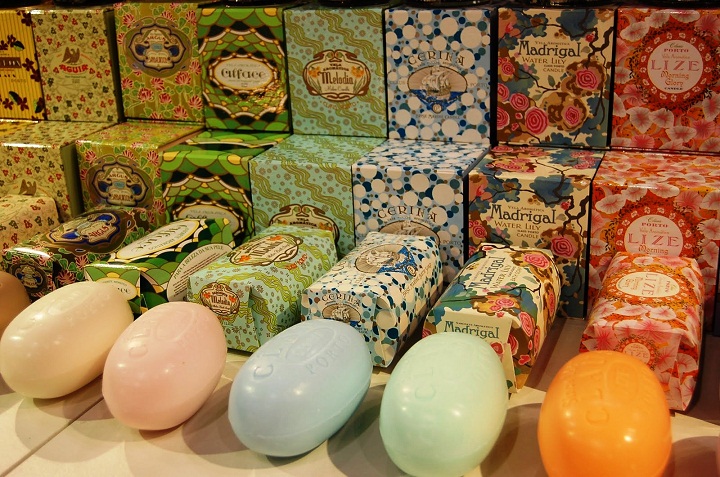 With 100 years of history, Claus Porto produces the highest quality and traditional soap in Portugal. In Claus Porto you can buy soaps that are beautiful and unique to Portugal.
Olive Oil
The reputation of the olive oil called Azeite in Portugal has spread all over the world. They provide their own production. Pretty good quality, healthy and affordable prices with no obstacles in front of you to bring this product to Turkey.
Jams and Honey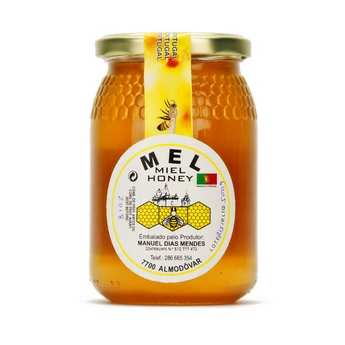 Another things to buy from Portugal is Jams and honey. You can find shops that sell traditional Portuguese jams and honey. There are artfully packaged in appealing jars and come in a variety of flavors. Besides you can find traditional berry jams, as well as some other enticing choices and mixes, including almond, muscatel, pumpkin, Port wine and African chocolate. 
Cookies
Porto is a sweet haven. Toucinho do ceu, Papos de anjo and Barriga de freiras are just some of the traditional Portuguese desserts we recommend. Of course, we should not forget the famous Pasteis de nata, Portugal's famous taste. You will find a multi-packaged version of these desserts in the markets.
Linens
Portugal is famous of producing elegant, hand-embroidered linens. These lines include silk and other materials, as well as bullion knots and a wide variety of stitches. 
At the top of Lisbon's Park Eduardo VII, just in front of the giant Portuguese flag flapping in the wind, people set up tables for the day and sell hand-embroidered handkerchiefs and linens, ranging in price from 10-30 EUR. This is a great place to buy from locals who run small cottage industries. 
Jewelry
Lisbon jewelers will be a nice option if you want a more special gift. Portuguese craftsmen often produce many designs different from silver and gold. Bracelets, necklaces, earrings, as well as ordinary jewelry types, such as crowns prepared with Portuguese motifs and animal, flower figures are also available as options.
Book
Porto offers a wide range of book content. It is a city of culture and art and you can find many cute and interesting books. There are also books available in English and their mother tongue. Therefore, I strongly recommend that you spend time in a bookstore and make an assessment.
Glocalzone is a mobile application provides you to earn money by bringing products to locals during your travels. You all have to do is adding your travels to Glocalzone and bring the products. There is actually lots of profit.