Reading Time:
3
minutes
If you think that story books are just for children, then you haven't met one of the greatest writer and illustrator of children's literature, Tomi Ungerer.  Because he is not a typical bedtime story writer. Beyond it, he combines morality with a darkly satirical humour. Here we go!
Tomi Ungerer is known for breaking taboos and pushing boundaries within his works while his great mind challenging us to explore humanity. His first children's book published in 1957, "The Mellops Go Flying" which brought him an immediate success. Since then, the famous writer and illustrater has published over 30 children's books which have been translated into many languages.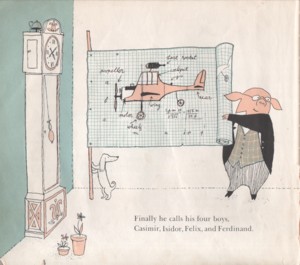 He is now 85 years old and still producing around 3 or 4 books in a year. When he is asked "How are you able to come up with new ideas for books and illustrations?" by an interviewer, he answered the question as "I have kind of trained myself in a way to come up with ideas. I am basically very curious. I have always said that curiosity should be triggered. Once you are curious, you collect knowledge. The moment that you start to compare this knowledge, you start to develop your imagination. This is completely lacking nowadays. We are completely controlled by systems and I am basically against this because I have no computer or anything like that. "
He was born in Strasbourg, in the Alsace region of France which shares a border with  Germany and beared witness to unfortunate historical moments in WW2. That is the main reason of why the characters in his books have to overcome a lot of disadvantages. He says that "I never had a fatherland in my life. Was I French or German? I was never asked what I wanted to be. I was as much traumatized by the arrival of the Nazis as I was with the return of the French. I am proud of my accent. I speak French in a German accent, German in a French accent, and English it varies to an Irishman.". So that he defines himself as a chameleon.
One of the stories,  Otto: the Autobiography of a Teddy Bear, has the effects of Tomi Ungerer growing up under the Nazis era. Even though the story told through a teddy bear and has a happy ending, it is not a cute story and reveals the brutaly of the war over a story of  a teddy bear losing his connection with his young Jewish owner during the WW2.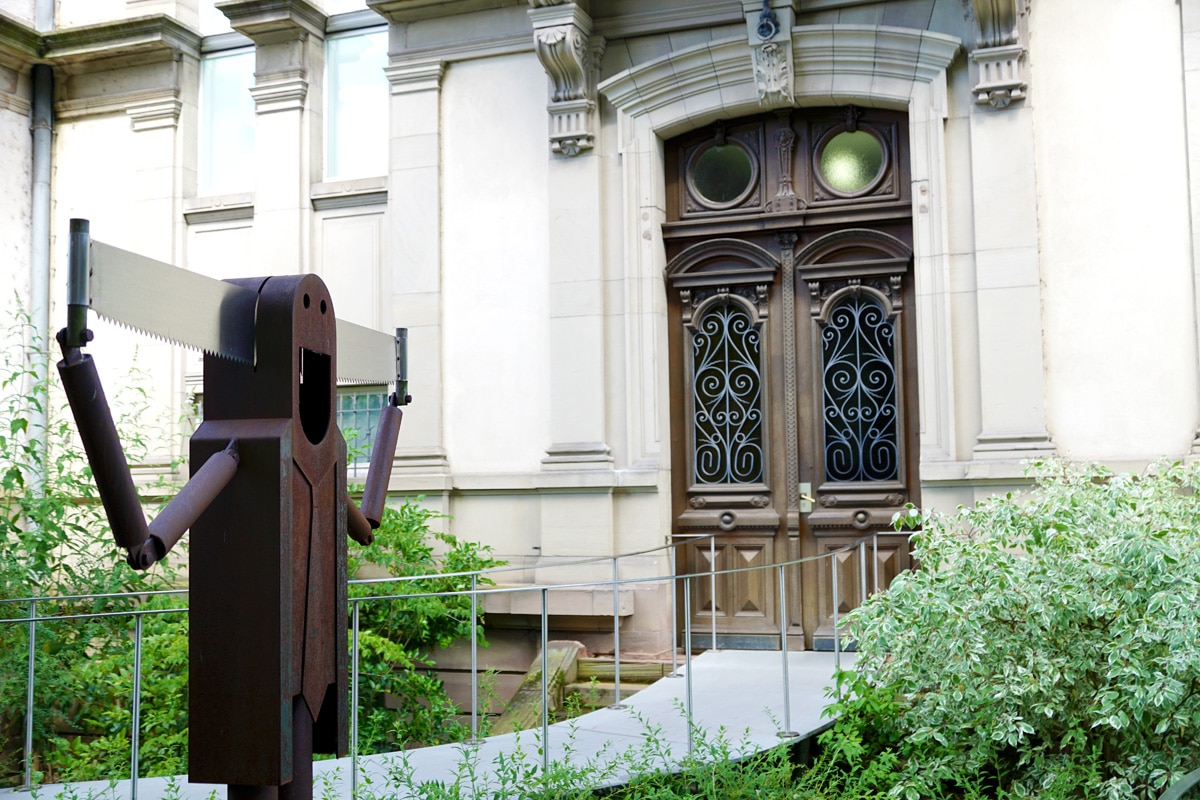 If he has taken your interest by now, I would definitely recommend you to visit Musee Tomi Ungerer, housing 8000 original drawings, sketches, sculptures and posters offered by the artist himself to his hometown, Strasbourg. Since he was not just a children's book writer, you may find various things that can attract you. The museum has three floors in total; the drawings are placed on the first floor and on the second floor you may have a look at his public posters. I have mentioned you that there are various things, right? On the ground floor you may even find erotic works by Tomi Ungerer. And all the place has surrounded by toys that he gave to the city several decades ago. If you feel tired at the end of your tour, there are some pouffs that you can sit, relax and enjoy all the moment while reading his masterpieces for free!
After you exit from the gate, there is a way directs you to an office that you can buy his books and posters. If you have no time to go and still want to have those books or posters, you can request from trustful travelers to bring them via Glocalzone!