With more than 100,000 members stepping into the borderless world of Glocalzone in 2019, we have expanded borderless world even further!

What did we do as those who stepped into the Borderless World in 2019? We brought 1000 different products from 10 different parts of the world and we got our products on the other end of the world via Glocalzone!

Here is what we received from abroad in 2019;
Tarçın and His Supplement🐱😍
Say hi to Tarçın! He is the smallest user of Glocalzone.😍 He was sick and he needed a supplement that unfortunately not sold in Turkey. After his family reached us, we delivered the supplement to Tarçın from the US thanks to our traveler.🤓 We are thankful to our traveler and his lovely family. We wish that all our little friends have a beautiful family that takes care of them at any moment! ❤️
Amazon Echo Dot | Vefa🎶
I wanted to buy a few Amazon Echo Dot 3rd Gen. When I heard about Glocalzone, I wanted to order a few Amazon Echo, but I didn't know the security of the system, so I wanted to try it with one Echo first. I was very relieved to know that if I can not get my product my money would be refunded via Glocalzone Payment System. I think I'll get one for my girlfriend. Thanks!
Amazon Kindle Paperwhite | Taylan📘

As an academician Reading is one of my greatest requirements. When I noticed the drawbacks of increasing paper consumption recently, I decided to buy an e-reader. After a little research, I noticed that Kindle is not available in Turkey. Although it was sold on several online sites, its prices were very expensive compared to America and Germany. I've heard of Glocalzone before and I wanted to try it. I brought my kindle from Germany at a very affordable price. Thank you!
Instax Mini | Ekin 🤩📷
I have been trying to produce content that can inspire people in social media for a long time. I wanted to use Instax Mini while shooting my photos but is sold at an expensive price in Turkey for a student. I requested the Instax Mini for half of its Turkey price from a traveler in Glocalzone. Thanks to the Glocalzone team and my sweet traveler. 🙂
MSI Gaming Laptop | Mustafa 👨‍👦🎮👾
My son is a complete game patient. I was browsing a gamer pc for my son's birthday this year. When I looked at the prices, I realized that I could not give these funny prices to a computer. I previously had used the Glocalzone to bring my wife to a make-up kit, but there was no secure payment system. When I learned that the secure payment system was coming, I immediately asked MSI via a traveler who is coming from Germany. The smile on my son's face when he took the computer was one of the memories we will never forget.
Analogue Camera | Fatmanur😎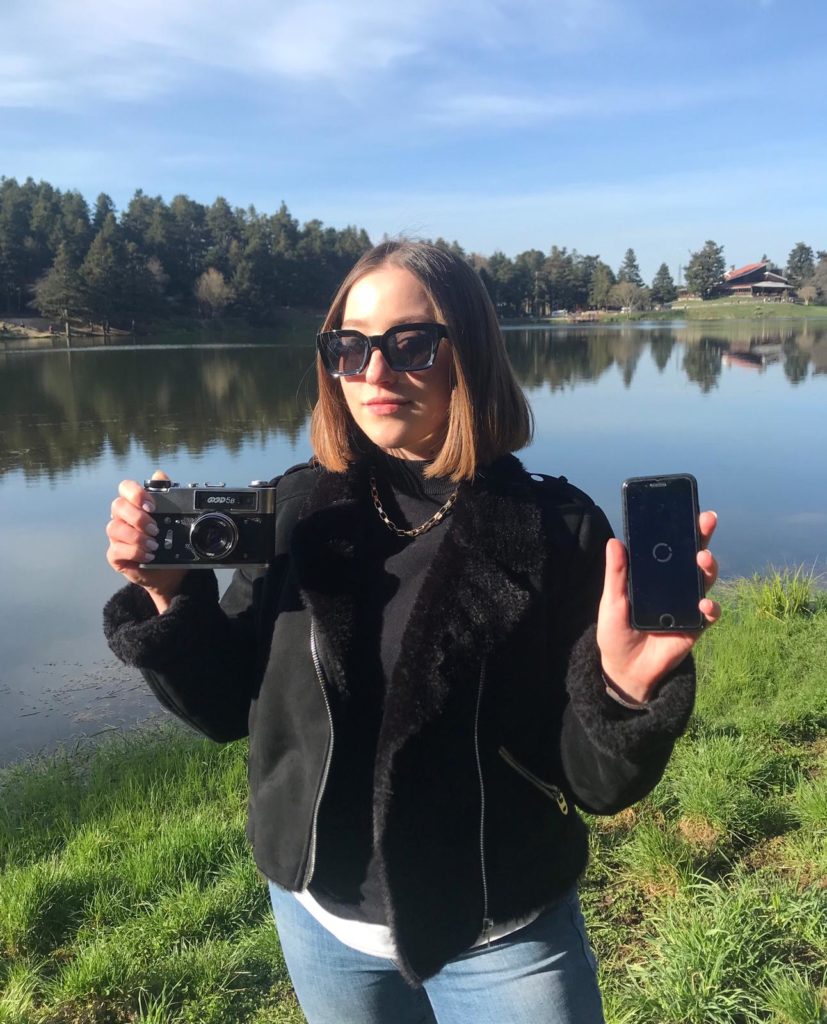 I'm a vintage patient. I collect a few old vintage cameras, but unfortunately very few options in Turkey. I had bought many vintage items before traveling abroad and used Glocalzone to make extra cash during my travels. This time I wanted to order this old machine with Glocalzone. I took this photo on my last travel and now I'm in Germany, I can bring anything you want, if you have a request, check my Glocalzone account 🙂
Narciso Parfume | Feride 🛍

Many fragrances bothered me because of my breathing problems, but Narciso was one of the most suitable smells. Its price incredibly increased in Turkey to get it. I was a bit hesitant when my friends come to the idea of ​​ordering it via Glocalzone. When I heard that my money was not handed over to the other side, I immediately ordered it. Loves for the Glocalzone team!
Airpods | Ateş 🕺🏼🎶
When I first got my phone, I bought the Airpods with it. Then, I lost my Airpods which I carried everywhere. My budget was a little limited for spending a lot of money on a device. I have decided to use the Glocalzone for shopping, which I used on my travels once. I requested my Airpods much cheaper via a traveler in Glocalzone.
DJI Osmo Pocket | Efe 🎥
I've tried many products while producing content on Youtube for my followers. It was very important to me that the products I used should be portable. So when Pocket DJ Osmo first came out it was very exciting but had not yet come to Turkey. I've ordered it from Glocalzone via advice that I saw on a forum. It's such a good product that makes me step forward in social media.
Comic Figure | Furkan 🦹🏻‍♂️

I've been collecting figures for comic books I've loved since childhood. I started collecting rare pieces. But it's not possible to find figures in Turkey. When you want from abroad shipping costs are too expensive. In this sense, Glocalzone is a chance for me, and I can safely bring the product I want, and I have avoided paying ridiculous shipping costs. The figure in my hand is the last product I wanted from travelers at Glocalzone. Thanks to my traveler and the Glocalzone team!