What about exploring interesting spots in New York while earning extra cash? If your answer is yes continue to read our blog post to learn free things to do in New York! And add your travel to Glocalzone to earn money while traveling!
This popular city can be seen as you very expensive as Paris. You may think that you have to be rich for surviving in there. Fortunately, there are plenty of opportunities to take advantage of free tours, outdoor activities, and cultural attractions. Here are 17 best free things that you can do in New York without spending a dime.
1. Take a Tour of Central Park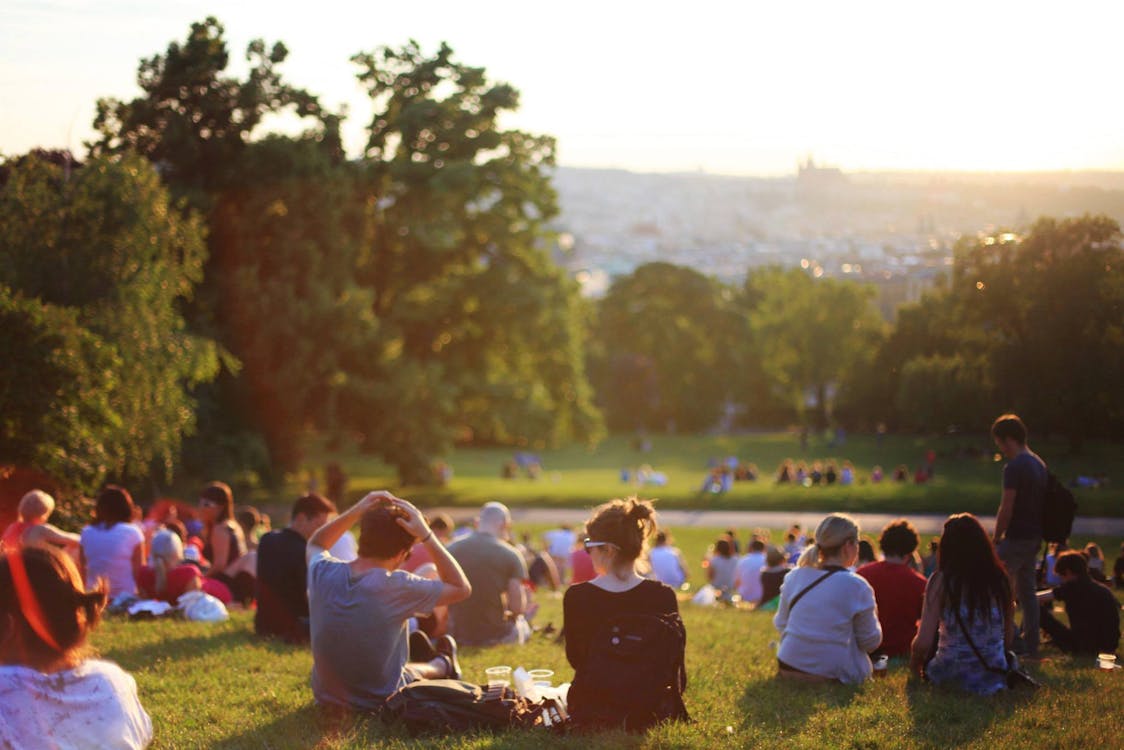 When the subject is new york the first place that comes to mind is a central park. Obviously, Central Park is free and open to the public. You know that you can go for a walk, picnic and just watch the locals with their pets to Central Park, but not many people know that the Central Park Conservancy offers free guided tours of Manhattan's largest park.
Themes range from an introductory tour to a hike around the North Woods, where you'll see waterfalls, rustic bridges, and pools near the Harlem entrance.
2. Friday Evenings at the MoMA
So you want to see the Picassos in the Museum of Modern Art, but don't want to commit to the $25 admission fee? Lucky for you, the museum offers free admission every Friday from 4 p.m. to 8 pm. You can also visit the sculpture garden for free every morning from 9:30 to 10 am.
3. Brooklyn Bridge (Brooklyn / Manhattan)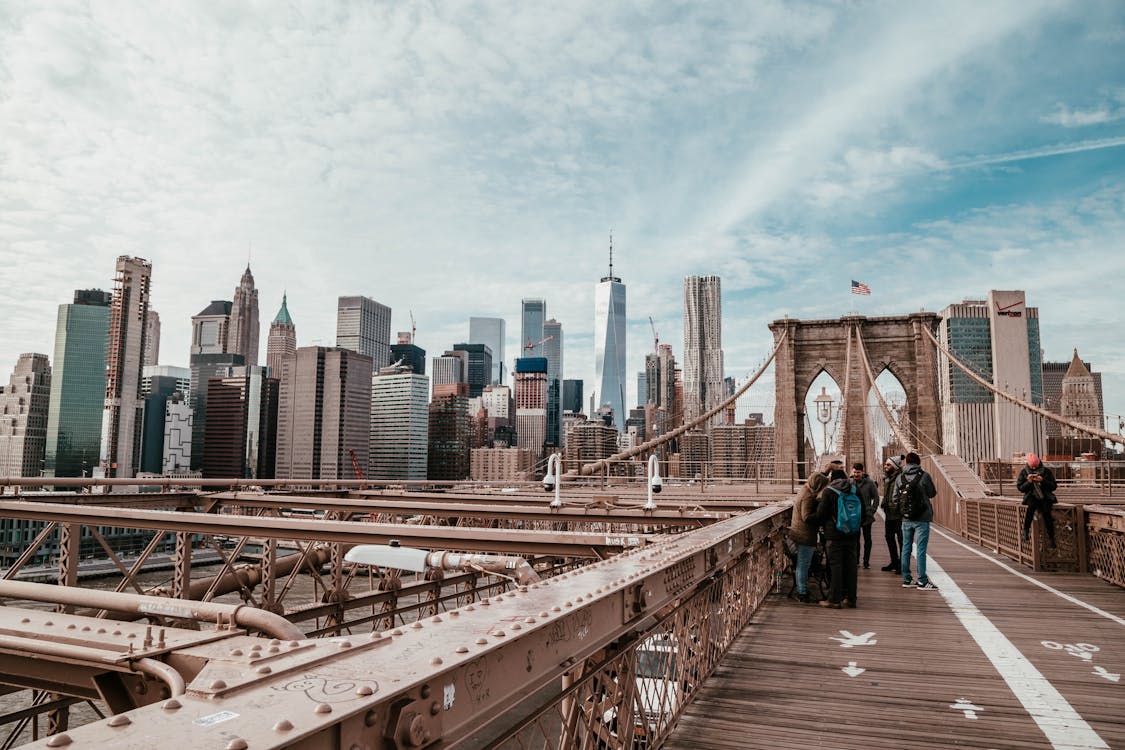 You've probably seen this iconic bridge in photos worldwide. Both pedestrians and cyclists can pass along from Brooklyn to Manhattan or vice versa.
It's open 24 hours a day and the entrance on the Brooklyn end is on the cross section of Tillary St and Adams St, while it's right by City Hall on Manhattan side. And the views are incredible.
4. Tour the Brooklyn Brewery
Stop by the pioneering Brooklyn Brewery in Williamsburg to learn about the fine art and science of beer making. There are free tours every half hour on the weekends, though they tend to fill up quickly, so get there early to snag a ticket. While you wait, you can sample the beers in the tasting room for a discounted price.
5. Pay Your Respects at the 9/11 Memorial
Occupying 8 out of 16 acres where the World Trade Center once stood, the 9/11 Memorial honors the lives of those lost during the terrorist attacks on the site in 1993 and 2001. While the museum is complimentary only for 9/11 survivors and their families, the outdoor memorial is always free.
6. Hear Live Music at the Harlem Meer Performance Festival
SummerStage concerts in the city's parks are ending soon, but the Harlem Meer Performance Festival will continue into September. The concert series features artists playing jazz, Latin, world, and gospel music on an outdoor stage at Harlem Meer in Central Park.
7. Soak up Some Sun at Public Beaches
During the summer, people often head to Coney Island to get in some beach time, but New York has plenty of other public beaches that are free to visit. Brighton Beach is near Coney Island but is more under-the-radar and full of Russian restaurants. The Rockawaysdraw surfers to Queens and Fort Tilden is a favorite among hipsters.
8. Ride the Staten Island Ferry
During the summer, there are few things more pleasurable than taking a ride on a boat in the Hudson or the East River. The East River Ferry — which, by the way, is a great way to travel between Lower Manhattan and Brooklyn — costs $4 on weekdays and $6 on weekends, but the Staten Island Ferry is absolutely free.
9. Do Yoga at Bryant Park
Bryant Park is one of the city's liveliest spots during the summer, with lots of free activities throughout the day. Yoga fans should head there on Tuesday mornings at 10 a.m., or Thursday evenings at 6 p.m., for free classes alternately held on the lawn or upper terrace.
10. Brooklyn Library
A library might not be right up there on your must-do-when-in-New-York list, but this place is right by Prospect Park (the Grand Army Plaza end) and has an amazing entrance.
It's fair to say that when it was first created the people of New York took a while to get their head around the concept of a cemetery. At first, people would flock here from Manhattan to escape the dirt and fog and enjoy picnics in the green open spaces, much like a park.
Today, Green-Wood is one of the coolest cemeteries in the world – where you'll find many famous people who have been laid to rest, like Leonard Bernstein, Jean-Michel Basquiat and William 'Bill the Butcher' Poole (the inspiration for Daniel Day-Lewis's character in Gangs of New York). Tickets are $15 for a trolley tour, otherwise, you can explore it for yourself for free.
This is a fairly recent addition, where you can watch reruns of films for just $3 and order food and drinks from the comfort of your 'movie' chair. There's also a bar and restaurant if you'd rather. The calendar of screenings for the current month can be seen on their site, so have a gander.
13. Dive Into the Astoria Park Pool
If you want to freshen up in summer months, you can find a free place to swim. Stop by Astoria Park Pool in Queens for a lazy summer day at the city's largest and oldest pool (dating back to 1936). After you're done swimming, you can move around Astoria Park along the East River.
14. New York Public Library
This is the third-largest library in the world, and one of New York's best free attractions. Wander the reading rooms to browse the endless shelves of books, or take a free guided tour to get an insight into the library's stunning architecture. While you're there, take a moment to check out surrounding Bryant Park as well – in addition to regular free events, it also offers free board games, chess sets, ping pong, arts and craft supplies, and classes.
15. Walking Tours With the Big Apple Greeter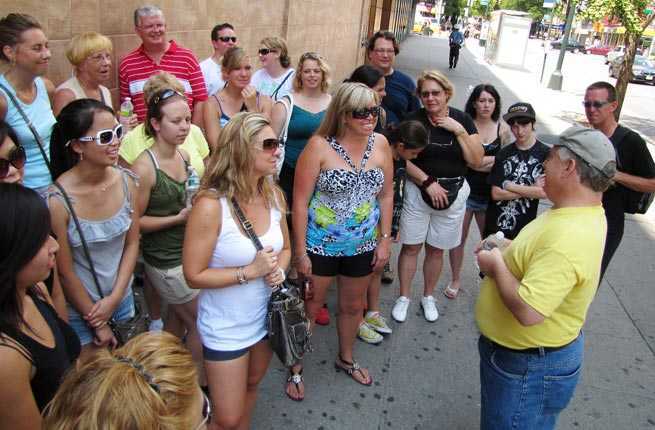 There are many of guided ways to explore the city for free. If you want to see the city from local perspective, you can sign up for a tour with Big Apple Greeter. Tours leave every Saturday at 2 pm from the Abraham Lincoln Statue on 16th Street.
16. Brooklyn Botanical Garden
On Tuesdays, Saturdays (from 10 am to 12 pm), and additional select dates and times throughout the year, the Brooklyn Botanic Garden is free of charge for visitors wishing to explore the various gardens and exhibits.
17. Take the Roosevelt Island Tram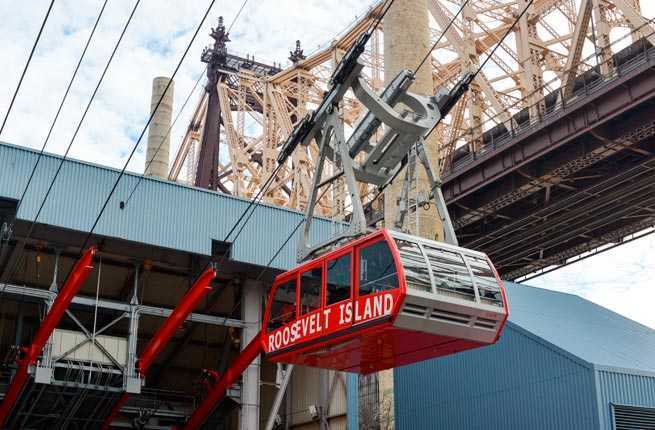 You only need to bring your MetroCard (which you've already paid for if you have a multiday pass) to hop aboard the Roosevelt Island Tram for a ride.
---
We compiled free things to do in New York for you, and do not forget to add your travel on Glocalzone to earn money while traveling!