Poland is one of the most beautiful countries in Europe, famous for its regular social life, beautiful nature, and shopping opportunities. We can easily say that Poland is a pretty cheap country. Especially transportation is good quality and it's cheap. People are respectful and the country has a sincere atmosphere. You might think of what to buy from Poland. Let's check 7 things you should buy from Poland.
Most of the shopping centers are located in Warsaw, Krakow, and Gdansk. If you want to catch discounts, in January the discount rate reaches about 50-60%. In summer, July-August, the discount rate reaches about 60-70%. Those times are the best to buy something from Poland, that's why we prepared a list for you to buy from Poland.
Kabanos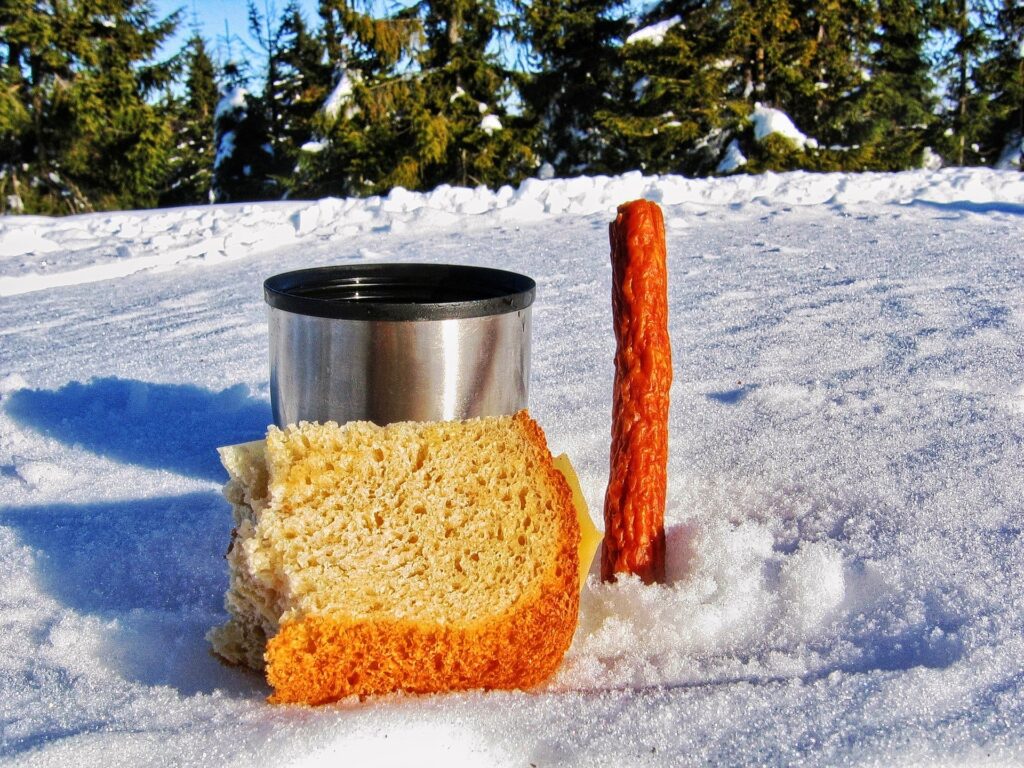 If you like trying different flavors or you know someone who likes them, Kabanoswould be a good gift to buy from Poland. It is a kind of smoked and dried meat. There are two types of it; beef and pork meat. It is a good snack to pair with beer.
Oscypek Cheese
Oscypek Cheese has always surprised us. It's made from Zakopane Mountain sheep's milk. If you eat it without cooking, it tastes like dried meat. When you cook it, it becomes soft. You should definitely eat it with jam. It's one of the most selling things in Poland so you should totally buy this one!
Amber Stone
Amber stone is a symbol of Poland. You can find rings, necklaces, earrings, souvenirs and so on made of amber stone. You may think that it is a bit expensive but there are different kinds of them for every budget. It is a precious gift and memory that you should get from Poland.
Kaszubska Dolls
Kazsubkas are traditional and handmade dolls in Poland. They are all handmade and dressed up in traditional Polish costumes.
Make up Products
All Eveline brand products are very good quality and cheap. You should try. Especially HD foundation is more beautiful than Guerlain lingerie de peau. Bielenda brand products are also really awesome. You can choose one of the skin products that suit your skin. If you like dermo-cosmetic products we suggest you review them.
Gingerbread
It is a delicious and cheap gift that you should get from Poland. The original ones are slightly sweet and more ginger. But now you can easily find different aromas of them such as orange, apricot, cherry, chocolate, plum and so on. It is good to add that, even you can bake your own cookies in Gingerbread Museum.
Honey
Poland produces a many of delicious alternatives. You can find honeydew and buckwheat honey in almost every shop. Poland is still quite forested. So the popularity of honeydew from deciduous and coniferous trees.
Krowki
The classic krówki is still the most popular. You can find them at any store. When fresh, the caramelly krówki are entirely chewy, but over time the sugar crystallizes and the candy develops a crumbly exterior – which is something you should totally try in Poland!
Scarf
They use rose figures and contrasting colors for those square scarfs. Even these scarfs are traditional and we can easily adapt them to our modern clothing style.
Especially, Warsaw has plenty of shopping centers and fabric sales shop. In those places, you can find products that belong to expensive brands like Guess, Versace, Lacoste, Calvin Klein and so on. You can find the old collection of products at lower prices.
Those were the 7 things you should buy from Poland. If you liked these products and your cargo charges and taxes are expensive in your country, you can request these products from Poland via Glocalzone. Good shopping, have fun!