Dubai, one of the Middle East's most beloved cities, is also one of the most popular among tourists in the world. And what is the question most frequently asked by tourists traveling there: What is there to buy in Dubai? Dubai is visited by millions of travelers every year. For many it is a favorite among shopping because there is zero tax. Thus, you can find prices on many products there much cheaper than in many other countries around the world.
If you do not have an upcoming trip scheduled to Dubai, but you would like to take advantage of the prices there on the products that you want, you can also have an item brought from there to you via a traveler on Glocalzone!
While Dubai hosts brands from all over the world in its lavish shopping malls, it also showcases many traditional markets and local products. If you are excited to start shopping, but are wondering what things to buy from Dubai and need some ideas, this article is just for you! Discover up to 50% off on many well-known brands.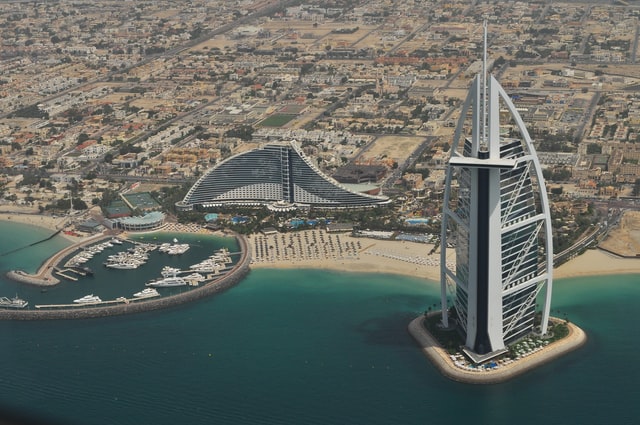 1. Electronics
Thanks to extremely low tax rates (including zero tax on many products) in Dubai, it's one of the best places to buy electronics. You can find up to 60% savings on appliances in the electronics category when compared to some other countries.
Apple Products
For example, the iPhone 13 only costs 3,399 AED (the United Arab Emirates Dirham) in Dubai (equivalent of 925 USD). It's cheaper than many countries.
Whether it is an iphone 12 Pro Max, an iPad Pro, or an Airpods Pro, they are all excellent answers to the question: What to buy in Dubai? And, even If you cannot travel to Dubai right now, you can always have a traveler headed there bring any of them back for you thanks to Glocalzone.
Samsung Electronics
Furthermore, if you think these discounts only apply to Apple products, you're quite mistaken. Since there are zero taxes on electronics in Dubai, Samsung electronics are also cheaper than in some other countries. To better understand, let us give you an example:
Apart from these great offers, if you are a game lover, gaming computers and consoles such as those by Alienware for example, may be the best option for you. You might also consider buying products like the Nintendo Switch, Xbox Series X or Playstation 5. And you will find great savings like the ones above on these products too, saving you a ton on some very profitable purchases.
If it is photography or cinema that interests you, don't forget to take a look at the latest in cameras, lenses, camcorders and flashes from brands such as Canon, Nikon, and Sony. These are just some of the first ideas that come to mind when thinking of things to buy from Dubai.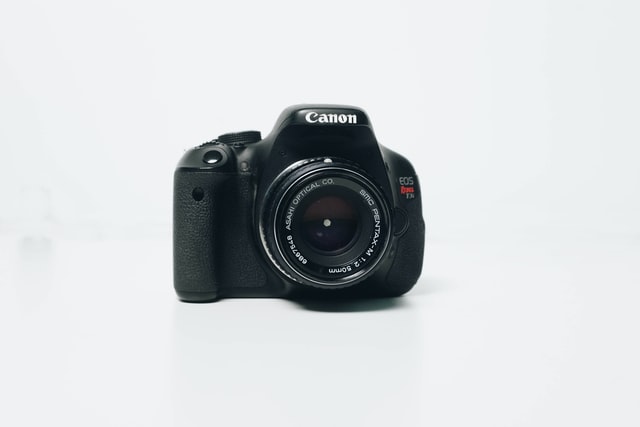 If it is a new monitor or video card you are looking for, or you are wondering where you might find the cheapest video cards available, thought we cannot tell you exactly which store, we can certainly say you will find it cheaper in Dubai than some other countries. Graphics cards such as the Radeon RX and Geforce RTX, for example, could be just the right fit for you.
If you are considering to buy a tablet, you are free to choose the one that suits you best from a selection of models, such as Samsung, Casper and Huawei. Or, you can also buy your new Apple iPad cheaper in Dubai as well. Or maybe you're looking for stuff to buy as a gift for someone else.
Whatever the reason or kind of electronics you are shopping for, we recommend checking out the prices in Dubai. And if your plans to travel to Dubai in the near future have been put on hold, you can also have any of these products brought back to you from Dubai with Glocalzone!
2. Gold, Diamonds, and Jewels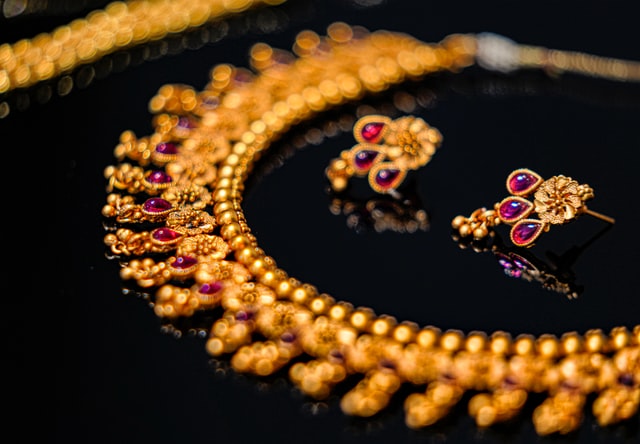 Dubai's brilliance and splendor are known all over the world. One source of all its luxuriousness is its gold, which is why it is also known as the "golden city". Dubai, which places zero taxes on gold and jewellery, is cheaper than many other places in the world. Thus, Dubai attracts tourists interested in its gold and jewellery from all parts of the globe.
In the Golden Souk, a traditional market similar to the Grand Bazaar of Istanbul, you can uncover beautiful, precious jewelry made of gold, silver and pearl. Perhaps one of the most undeniable answers to the question of what to buy in the Golden Souk of Dubai, is the jewels of the great Golden Bazaar.
While these gems of impressive design dazzle your eyes, make sure that the products you want are indeed real, not imitations. Be especially careful when a price is extra cheap, as it is very likely the product is an imitation. No matter what the product it is, you can always put your mind at ease by asking first.
One of the unwritten rules of Golden Souk is bargaining. If you decide to buy something from here, please, please do not forget to bargain. Do you consider the size of the discount you bargained for a good measure of your bargaining skills? Although this figure can vary, if you get the price down by about 30%, a realistic goal, it means your bargaining skills are quite good.
In addition, if you are not interested in buying your gold in the form of bracelets, necklaces, or rings, the goldmatics might just be what really piques your interest. Anyone can buy gold bullion of up to 50 grams from these goldmatiks. However, after your trip to Dubai, you will no longer be able to say you have never bought gold bullion from a vending machine before! Plus, it's pretty easy to get. All you have to do is load the money into the machine and out comes your certified gold bullion.
Another example of a stunning place often visited by tourists is the Deira gold market. So if you are indeed interested in buying gold jewelry, Dubai is certainly an ideal place to shop. Moreover, you will likely be able to find higher quality gold at cheaperer prices in Dubai than anywhere else in the world.
3. Perfume
One of the first products that comes to mind when thinking of Dubai is perfume. It is possible to find perfume at much more affordable prices when compared to other countries due to Dubai's low taxe rates on perfume, as on electronics and gold.
Al Rasasi Perfumes Over the past three decades Al Rasasi Perfumes, located at the City Center Mirdif, has gained worldwide renown for its blends of exclusive Eastern and Western fragrances that today remain unmatched in quality, luxury, and elegance.
Al Haramain Perfumes Located in the heart of Saudi Arabia's holy city of Mecca, Al Haramain Perfumes has over forty years of experience producing innovative, high-quality oriental perfumes for customers around the world. The brand specializes in Arabian fragrances, and each of its creations has its own distinct personality, offering a unique combination of the exotic and the contemporary.
Swiss Arabian Swiss Arabian's perfumes design their scents upon a deep legacy of the legendary Arabian perfumery and oriental craftsmanship mixed with ultramodern technology. The brand operates with the vision of offering its customers the perfect blend of Eastern and Western perfumes. One of the first perfume manufacturers in the UAE, Swiss Arabian produces more than 35 million perfumes per year and exports to more than 80 countries.
If you can't go to Dubai right now, but still want to experience some of the most unique scents in the world, you can always have perfume brought back to you from Dubai!
We can confidently say that the answer to the question of where to buy the cheapest perfumes is definitely at the Duty Free shops found in the Dubai airport. And as for the answer to what to buy in Dubai, that would most certainly be Swiss Arabian perfumes. Whether you are looking for things to buy in Dubai for yourself or stuff to buy as a gift, you must absolutely visit these perfume brands on your next trip. And if you want to buy perfume from one of these well-known brands at even cheaper prices, don't forget you will find them available at their lowest prices in the duty free shops at the airport.
4. Watches
To many the wristwatch is one of the cornerstones pieces necessary to complete an image. Purchasing a wristwatch at one of the Duty Free shops at the airport, one of the top places to buy a wristwatch in Dubai, is just one more of the many answers we can provide to answer your question of what to buy in Dubai.
Wrist watches also make very good presents, in case you are wondering what stuff to buy in Dubai as gifts for those back home. Thanks to the tax policies in Dubai, it is very easy to find wristwatches from your favorite brands available at much cheaper prices. If you are considering buying a wristwatch, again we recommend you check out the duty-free shops in Dubai!
If you are not planning a trip to Dubai in the near future, but still want to buy that watch from a Dubai duty-free shop for less, get that product via a Glocalzone traveler right now!
5. Clothing
While hosting a lots of new and luxury brands in its giant shopping malls, Dubai, by preserving its old authenticity, also offers a variety of traditional products. Thus, we find it better to divide our clothing category under two headings:
1- International Clothing Brands
Hosting the rich and beautiful from all over the world, Dubai is home to Louis Vuitton, Dolce & Gabbana, Givenchy, Balanciaga, Armani, and many other luxury brands.
It is also possible to find many of these brands in most of the countries, but when taking into account the product range available at each store, it is clear that many of the products offered in stores in Dubai cannot be found elsewhere. If you are looking for luxury stuff to buy as gifts from Dubai, we are confident you will find the variety you looking for in store.
But! You can get that outfit you're looking for right now via Glocalzone!
2- Traditional Clothing
Next to the international luxury brands you encounter on one side, you can't miss the appeal of the local clothing on the other, with its reflections of Arab culture and those of the East. One of the most interesting products we stumbled upon were these shoes straight from the Magic Lamp of Aladdin.
As the influences of these shoes more generally resemble Pakistani and Indian traditions, it appears that the people of Dubai have embraced these traditions as well because the local markets are full of such colorful and traditional products.
In Dubai, the center of the United Arab Emirates and a Muslim country, the hijab is also of great importance. The most popular of the hijab is the "Abaya". In Dubai you can come across all varieties of abayas by just walking down a street. And for the the most modern and exclusive abaya designs, you should definitely visit the famous Dubai shopping malls, such as the Mall of Emirates, where you will find all the luxury brands!
6. Spices and Henna
Dubai is home to a number of markets. And each of these markets is designed around one specific theme. Perhaps one of the biggest of these markets is the Spice Souk.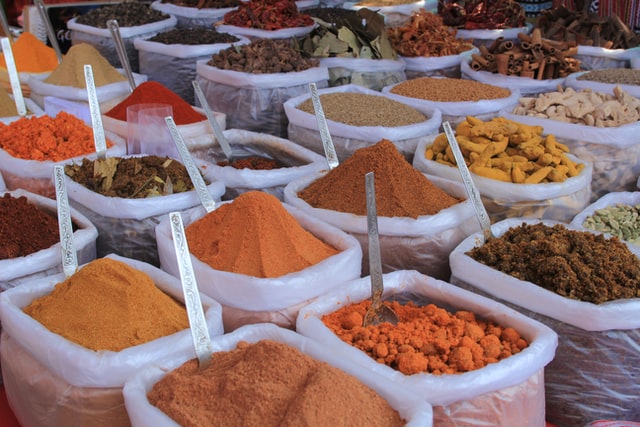 Just as tourists coming to Turkey flock to Eminonu and the Grand Bazaar, tourists in Dubai cannot end a trip without stopping by the Spice Souk. Even if you're not thinking to buy any spices, it is still a place you cannot miss.
The most popular spice in Dubai is cumin. Although this spice captures the attention of many tourists, especially those from Europe and America, it is not a particularly remarkable spice for those further east. So what other intersting spices do they have? Za'atar. This ancient spice mix contains a mix of dried herbs, sesame seeds, sumac, and sometimes salt. And to the question of how it tastes, we can only answer: "You'll have to try it for yourself".
Henna holds a special place in our hearts. It plays a central role in the most important turning points of our lives, particularly marriages and military farewell events. Plus, there is also Indian henna, which is like the temporary tattoo of the East.
Both types of henna are important in Dubai. While visiting the Spice Souk, you will encounter many different varieties of henna. Some packages will even explain how to apply a henna tattoo at home by yourself. Both Indian henna and normal henna are two charming answers to the question of what to buy in Dubai, either as a gift for yourself or one of your loved ones.
7. Chocolates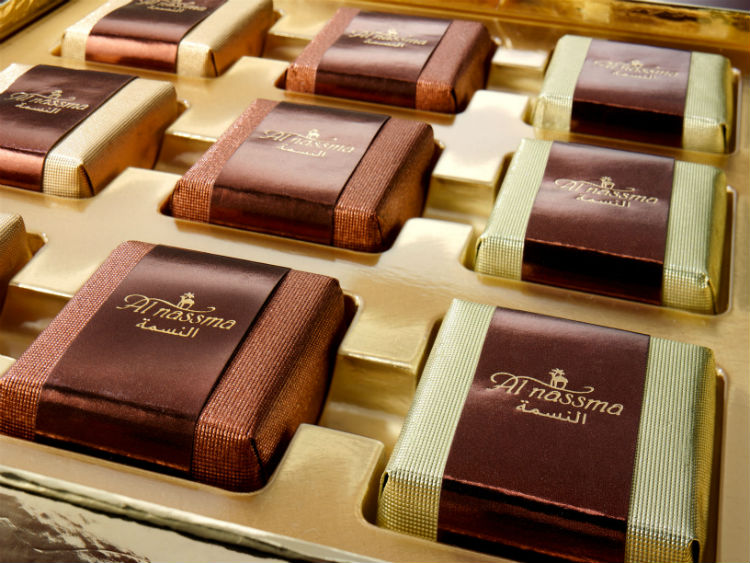 Another of the most popular things to buy from Dubai is camel milk chocolate. This chocolate, produced by Al Nassma only in Dubai, is said to taste just like milk and can be found in many different places. It can make a great gift, unique yet suitable to anyone.
The price of this unusual item, certain to pique the curiosity of anyone who has never tried chocolate made from camel's milk, is 29 AED. Apart from this unqiue choice, you can also buy chocolates from any number of world-famous brands at the duty-free shops.
And dates! Of course, these are no ordinary dates. These are chocolate dates. Recently chocolate dates, one of the most popular products in Dubai and the Arabian Peninsula, have begun to be sold both in prepackaged form in chain stores such as Carrefour as well as by the kilogram in open markets.
Both of these selections are delicious and worth tasting, but make sure that if you are purchasing them from a local market that you bargain for a cheaper price.
This delicacy, which perfectly harmonizes the chocolate with the heavy, more dominant taste of the dates, is a must-try for any chocolate lover. Therefore, if you are trying to think of stuff to buy in Dubai as gifts for those you love, this may be one of the best gifts. In short, this may just be your answer to the question of what to buy in Dubai.
8. Carpets and Rugs
Arabian and Persian rugs are among the most popular items in Dubai. There is such an array of rugs that it is quite nomral to find a variety of different kinds of carpets at all different prices.
Whether you are thinking of combining pieces in your home from various cultures and different parts of the world or searching for the perfect gift, we recommend you to take a look at the options below.
The Dubai Shopping Festival
Home to the world's largest and most magnificent shopping malls, this city's main purpose is to shop and it would not be complete without its very own "Shopping Festival". "The Dubai Mall", one of the main shopping centers in Duba, hosts more than 12,000 stores. If you plan tol visit this shopping center on a quick trip to Dubai, you may not find time for anything else!
During the winter months in Dubai, a city filled with lavish shopping centers, you can find discounts of up to 80% on many brands (especially from December 15th to January 30th). Of course, this means that the cheapest products become even cheaper.
Therefore, if you are planning a trip to Dubai and shopping is on your list of things to do, planing your trip during these times can be quite profitable.
If you don't have a trip to Dubai planned, no worries. You can always have the products you want brought to you from Dubai via Glocalzone!
Things to Be Aware of While Shopping in Dubai
Don't forget to bargain, especially when at the local bazaar. The most important unwritten rule in Dubai is bargaining. By using this tool, you can get the products you want up to 30% cheaper.
You can use the United Arab Emirates dirham (AED), as well as the euro (EUR) or the dollar (USD), in most places – especially shopping malls.
You can make your purchases using Visa or Mastercard credit cards, and often even pay in installments, as long as your cards have been activated for international payments!
Do not forget to ask if a product is original or an imitation before buying it. Be especially cautious if the price is unusually cheap.
Due to the very hot weather, the people of Dubai have unusual working hours. You will find that many places are closed during the day between 1 p.m. and 4 p.m. Places that reopen after 4 p.m. will often remain open until 10 p.m.
Many places will be closed on Fridays, as it is a public holiday.
Although Dubai is cheap in terms of shopping, it is quite an expensive city, as it is a symbol of luxury and attracts tourists accordingly. When you compare the prices for accommodation, dining, and other activities in the city with those of other countries, the relative cost will become more clear.
That's why having the products you want from Dubai brought to you by other travelers via Glocalzone is such a good opportunity. You can get the products you want without getting held back by the city's other expenses!
If you want to shop in Dubail, or any other country abroad, or if you are a traveler looking to make money off your future trips, download Glocalzone now and discover all the opportunities available.
If you enjoyed this content, check out our article on "What to Buy in Germany"!